Engaging the hard to reach is key aim of website
It's just over a month since the Office of the Police and Crime Commissioner launched its new website. Communications officer Andrew Kirchin explains why the new site was necessary and how it will help the office achieve greater engagement with the people of Devon and Cornwall.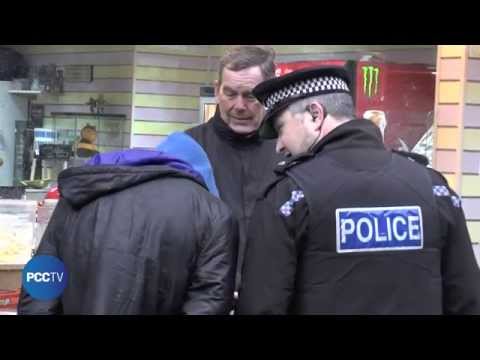 Public engagement is at the heart of everything we do at the Office of the Police and Crime Commissioner (OPCC).
If Tony Hogg is to properly hold to account Chief Constable Shaun Sawyer, he relies on his staff to find out what the people of Devon, Cornwall and the Isles of Scilly think about how they are policed.
This is the biggest policing area in England which makes it really tough to have meaningful discussions with as many people as we would like to.
So we need to be able to use every method available to us to achieve that and while we would love all consultation to be face to face that just isn't possible.
Consequently it is sensible that we look to use cost-effective and up to the minute digital technology to give the OPCC a greater reach into all communities, including the hard to reach, and the starting point for that is a good website.
The old OPCC website was an off-the-shelf package used by many PCCs. It was unwieldy and difficult to navigate - the content management system made it incredibly difficult to update.
We looked long and hard at how we could replace it but keep costs down and decided it made sense to work with colleagues at Dorset who had already started the process of designing a new website.
It has helped that we could 'piggy back' Dorset's work by using the skeleton of their site - but the two finished products have a very different look and feel.
We worked closely with our independent web development group to create a site where people will be able to easily find information and to give us feedback on that information - on every page visitors will have an option to contact us directly.
It gives us a modern launch pad for all our on-line public engagement and we expect to see increased traffic to the site as we further develop our social media footprint.
We know there are many conversations taking place throughout Devon, Cornwall and the Isles of Scilly and we would like to be part of those conversations.
The new website will help us do that by directing people to the one place they can find full and frank information about the OPCC role.
And finally, the site's flexibility allows us to set our own news agenda.
We will be able to tell stories, using written and spoken words, images and video to tell the public what we are up to and invite them to join us in setting the agenda for policing in the future.