Petition hits 3,000 and rising
Meeting and listening to members of the public is vital to what we do and, as our Fair Funding for Devon and Cornwall Police campaign grows in the next month, it has gathered new importance.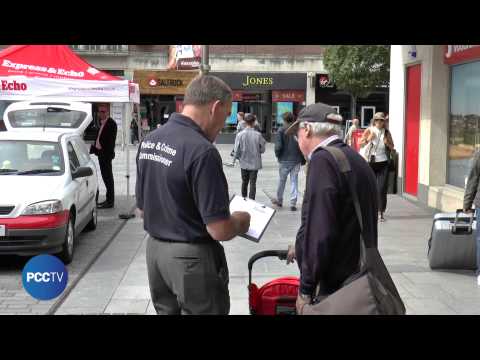 In the last few weeks you may have seen myself and other members of staff out visiting livestock markets, supermarkets and shopping centres where we have been explaining about the campaign, why it is important and gathering signatures for our petition.

Thank you to all of you who have already shown your support and signed. You have helped us to add over 1,000 signatures in the last five days!

We now have more than 3,000 signatures and that number continues to grow. The momentum behind our campaign is vital as the Government is now consulting on the funding formula and we want to be able to show them, in as powerful a way as possible, how the people of Devon and Cornwall feel.

Digital media, including Facebook and Twitter, is playing an important part in our campaign.

It means we can reach a greater number of people more easily and in a cost effective way. It is especially good for helping us to reach people we may not otherwise be able to.

Devon and Cornwall currently receives £12million less central funding than the average police force in England and Wales - despite the fact it is the biggest geographical policing area.

I believe this is unfair so myself and the team launched our Fair Funding Campaign.  Since its launch we have been engaging with the public in a number of ways – generating awareness and collecting signatures for our petition.

If you have not yet signed the petition, you can do so here.