Petition passes 5,500 signatures
Last week the number of people who have signed our Fair Funding petition reached and surpassed the 5,000 signature milestone.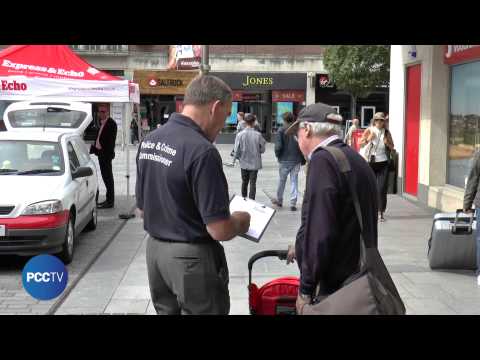 Over the past seven days my team have been busy campaigning on behalf of Devon and Cornwall Police at various markets around Devon.  They visited the pannier markets in Tiverton and Barnstaple as well as Newton Abbot.
The response form the public and the support for our Fair Funding Campaign so far has been great. The highlight was Newton Abbot where nearly 600 signed our petition in a single day!
The importance of the campaign was emphasised last Thursday with the news that if Government funding proposals go ahead, Devon and Cornwall's policing budget could be slashed by £11million. That figure equates to a loss of around 200 police officers!
This news suggests that instead of addressing the inherent metropolitan bias in the funding formula, the proposals currently out for consultion will make it worse.
It is more important than ever that we tell the Home Office that the way police in England and Wales is unfair.
Thank you for your continued support.
If you have not yet signed our Fair Funding petition you can sign it here >
You can also read and tell the Government what you think of the funding proposals here >