Drinkaware Club Hosts
Police and Crime Commissioner, Tony Hogg and Drinkaware are working with local authority partners and the licensed trade across Devon and Cornwall to protect vulnerable young people on nights out.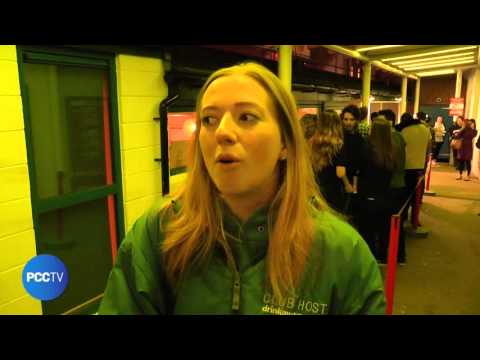 They are piloting an innovative new scheme aimed at keeping young people safe in the night time economy.
The pilot is live in five venues across Exeter, Torbay, Plymouth and Truro and is also running further afield in Cheltenham and Nottingham.
The Club Hosts pilot has been developed to explore new ways to reduce sexual harassment and alcohol related harm in the night time economy.
Put together by Drinkaware as part of their Drunken Nights Out campaign in 2014, it is aimed at clubbers aged 18-24.
We want to reduce harm and antisocial behaviour in our nightclubs and support safe and vibrant night time economies where people can enjoy themselves.
The Club Hosts are there to provide practical and emotional help and support. For example they are there to help people who have drunk too much, have lost their friends, are being sexually harassed or have fallen ill.
They have been specially trained to identify issues and intervene early to keep people safe and prevent harm.
The pilot is running for 6 months and started in November 2015.
Watch our video to see the Club Hosts in action at the University of Plymouth's nightclub.
The venues involved in the pilot have been hugely enthusiastic and the feedback to date has been really positive.
The hosts operate on specific nights in the following venues in Devon and Cornwall.
#ClubHosts

----------------------------------------------------------------------------------------------------------------------
You Wouldn't Sober You Shouldn't Drunk                             #Gropefreenights
The PCC is also supporting Drinkaware's 'You Wouldn't Sober, You Shouldn't Drunk' campaign which is running across Devon and Cornwall on social media.  The campaign seeks to drive cultural change by confronting and challenging inappropriate norms – in particular the idea that it is okay to sexually harass another person on a night out.  View the details of the campaign and get involved here >